Recent trip to the beach. This time with no dogs.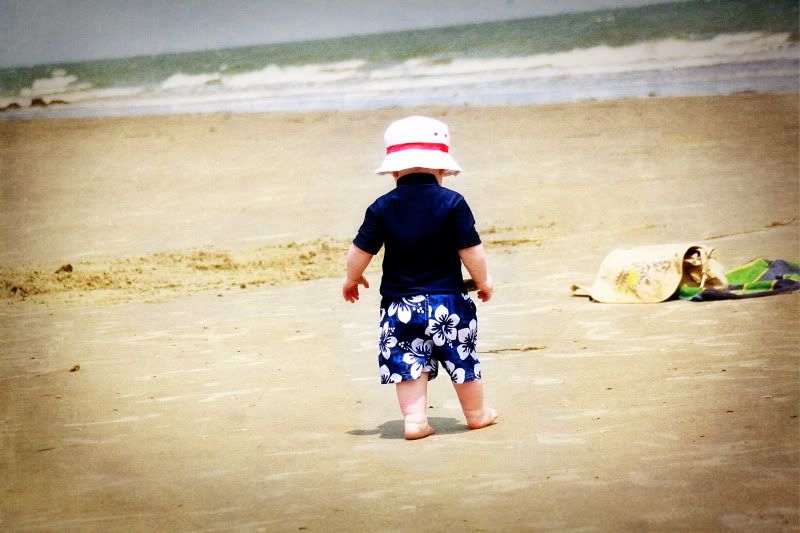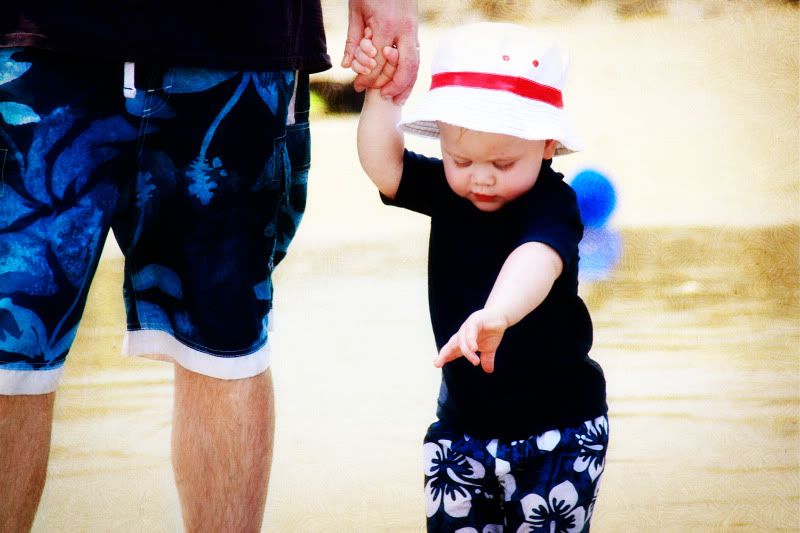 This looks like a sweet moment between cousins....but they were actually fighting over a sippy cup.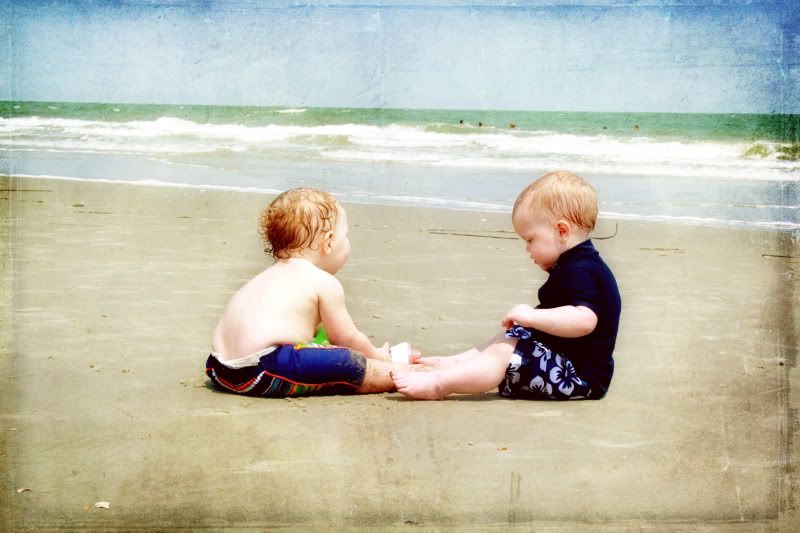 Sid was so funny this day. He was walking and crawling all over the beach. He loved the freedom of being so mobile.
But I have to say that I think his favorite thing to do that day was eat sand!
Asher has really conquered his fear of the water.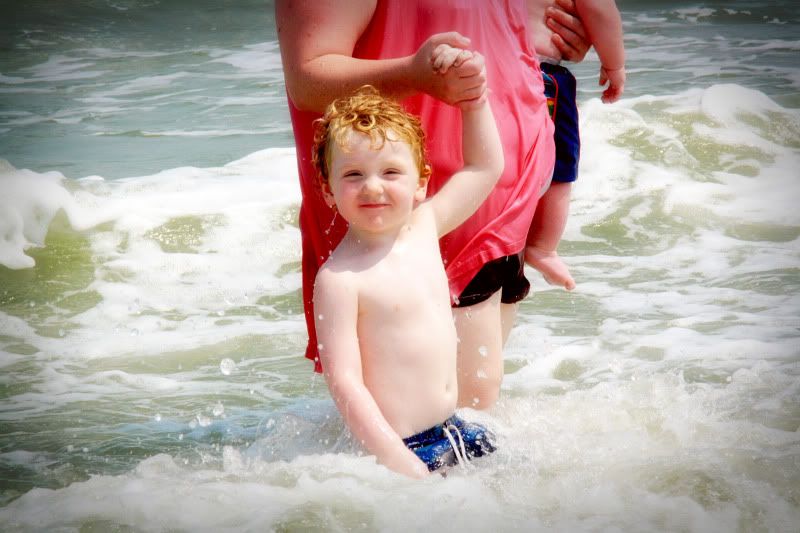 William has NO FEAR! Of course there is no fear when he is in the arms of his Daddy.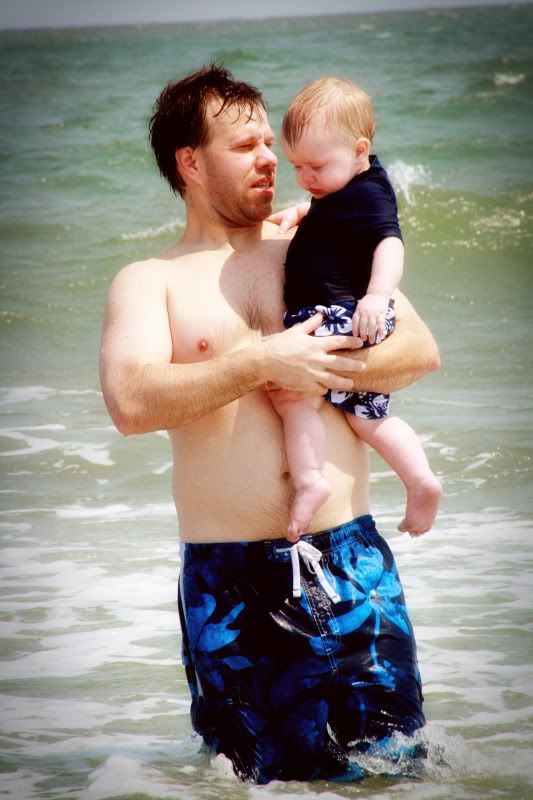 My favorite little monster.....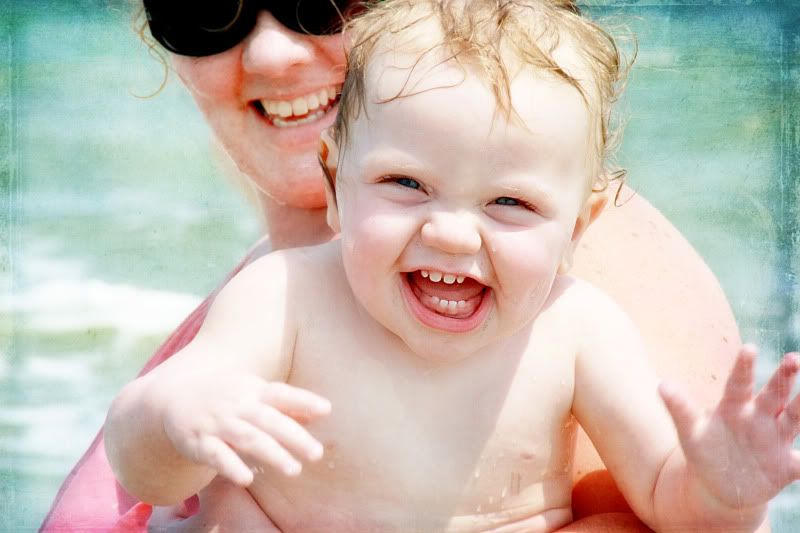 this boy is hilarious!
and aborable!
and he is my favorite little monster!