This kiddie pool was a gift from Dianne at my baby shower for William. He wasn't quite ready for it last summer. So I got it out for him a few weeks ago and I have to admit he is MORE than ready for it this year. He is just a little too big for it (my sister saw it on the deck and asked if it was the dog's water bowl).
But he doesn't know that he has out grown it. He loves to play in it! He loves water in any form! He is a water bug. And it is great way to keep him put while I work outside. I am not sure how much longer he will be able to even sit in it though.
If you are wondering if your eyes are playing a trick on you.....no they are not. Those are actual scrapbook pages. It has been so long since I put a page together. I really enjoyed it.
Here is my sunshine boy playing with that insense look on his face.
I know he must wonder why everything he does is photo-worthy.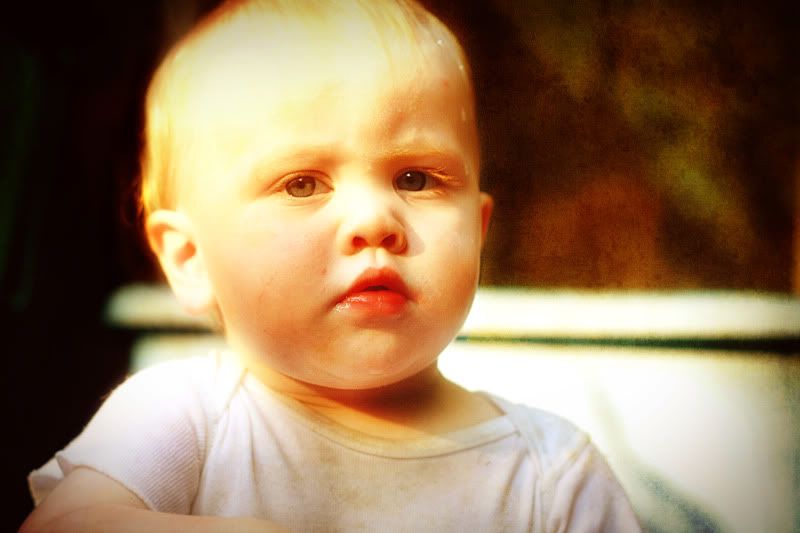 You are just too beautiful for my camera to ignore.