Life around here get more and more fun everyday. This baby is keeping us on our toes.

Man oh man, this is one cute baby. Not only is he cute...he is a ton of FUN too!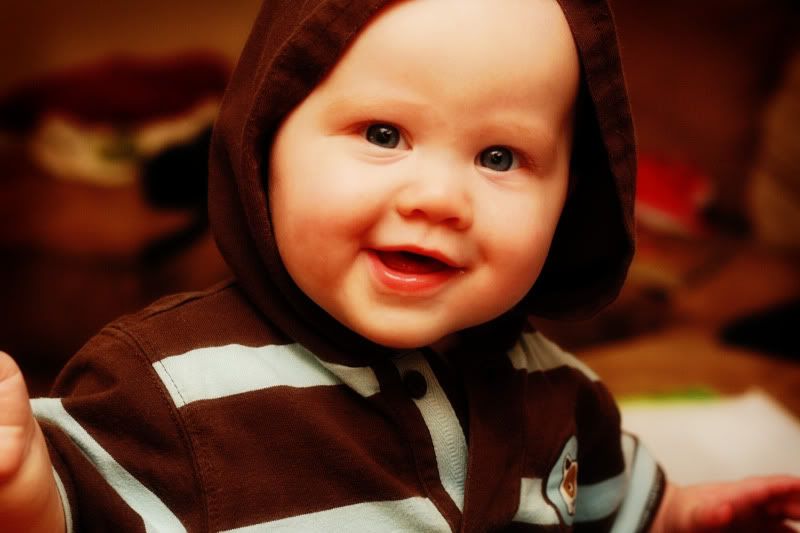 He is laughing and squealing all the time.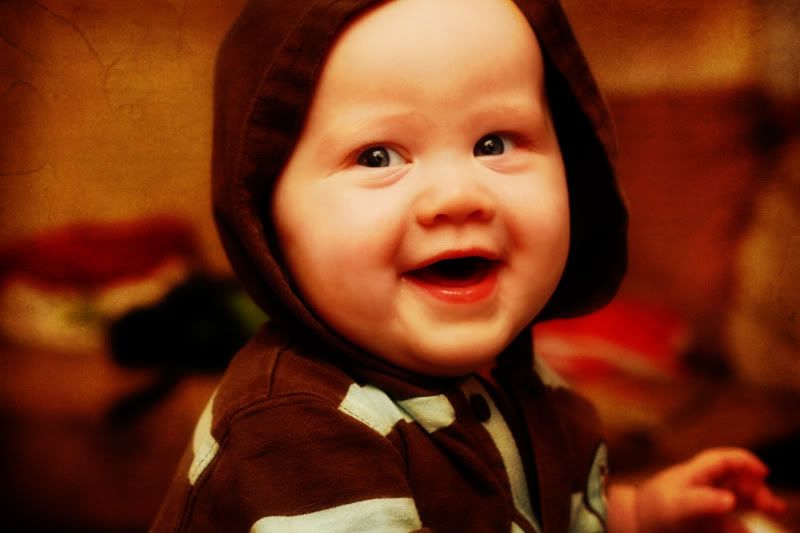 This is the photo of the day 43.
I love that little face.