I never did a 7 month post and now that he is 8 months old I am going to do a little review of his 7th month. One of the biggest things this month was his first teeth popping up. it was literally overnight! I saw them peeking through for a few days, but I had no idea that I would look at his little face and all of sudden 2 little teeth would be there! It is really adorable. These are the only pictures that I have of him where you can actually see his teeth.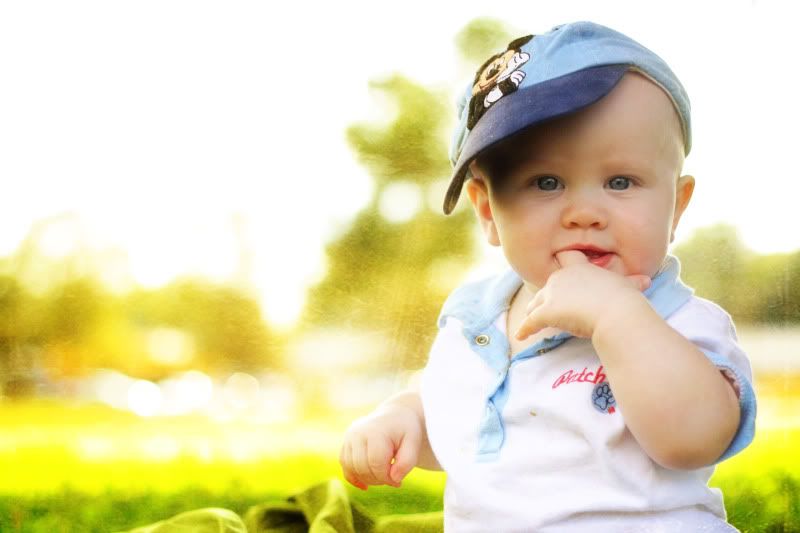 His entire 7th month of life has been the biggest growth for him. William has taken off in the last 2 weeks. He is crawling all of over the place now. And into EVERYTHING! Cords, the dog bowls, our shoes (he loves shoe strings).....anything he can get to. A funny new development has been the this stance that he does now, holding himself up with his hands and tip toes. Maybe all babies do this, but I was shocked when he started doing it.
Shea was excited and said " yes! he is going to play football!"
It has been a fun month with this little guy. I love how happy he is. I love how content and enjoyable he is. I love everything about him. Look at those sweet eyes.
I love this sweet little smile that he gives me when I talk to him.