Okay, I am not doing great with the 365 project. The hard work is not taking the photos but editing, and uploading them. I wish I could actually get one up everyday but it is almost impossible. So with this post I am going to do all of the recent ones at once.
Day 42
He fights sleep so hard! While eating, he constantly fights to sit up because he does not want to fall asleep. He refuses to play on his tummy if he is tired...because of course that could result in him falling asleep.
I know he will be out within minutes when he does this move. He has done this since he was tiny. I guess he has a flare for the dramatics.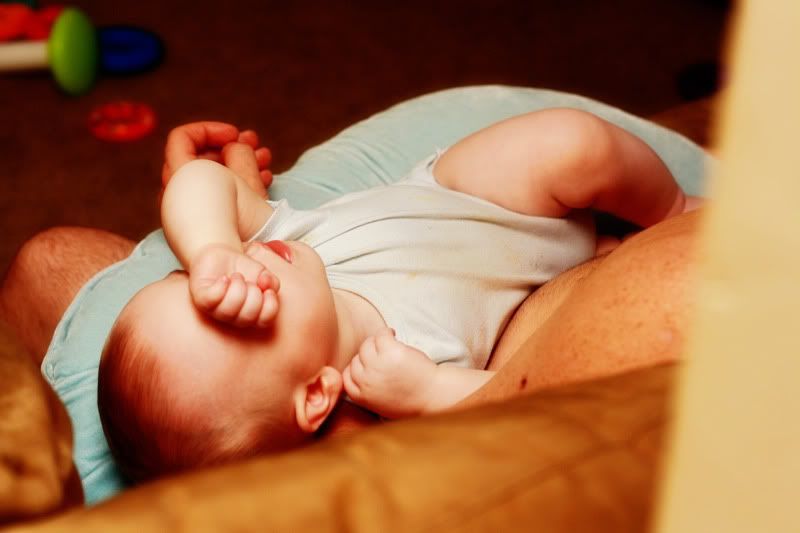 Day 41

Day 40
Poppy's 60th Birthday.
Day 39

Day 38
I just love this picture! Watching Saturday football with Uncle Ricky.