We had the pleasure of keeping Wyatt and Ella a few nights ago while their mommy and daddy had a much deserved date night.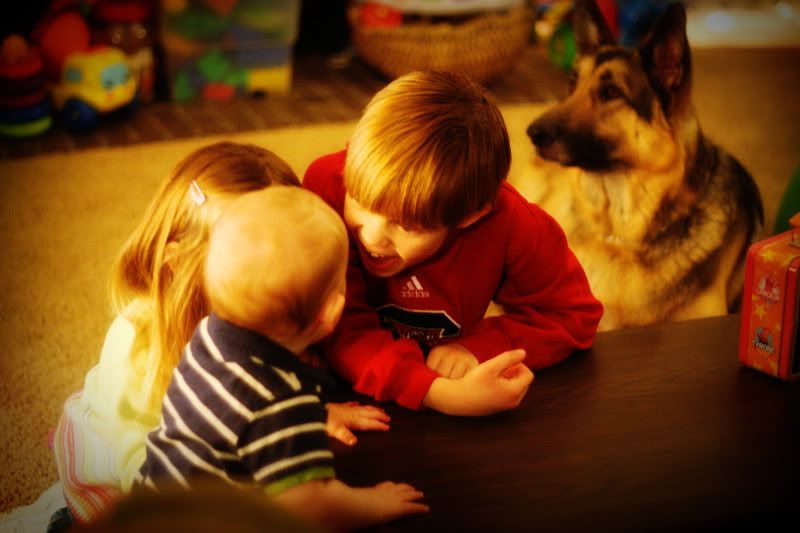 They are so sweet with William. Of course the dogs had be a part of playtime.
They love him so much that they fight over who gets to hold him. He is almost as big as they are so I am not sure how much longer this will last.
Ella's turn!!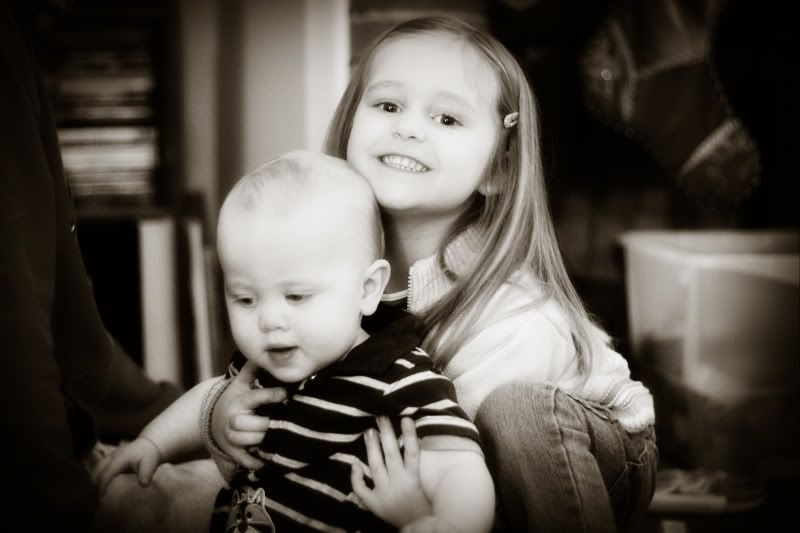 We got to see them the following night too when we all went out to celebrate Shea's birthday at California Dreaming.
I must warn you that the quality of these pictures is awful, but too special to not post. I forgot to change it from manual seeting for Ricky to take this photo.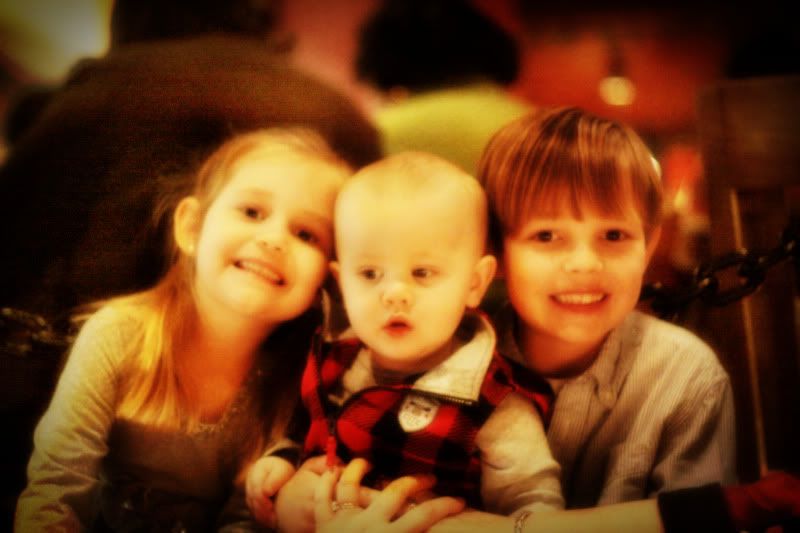 William and his Aunt B. She is so awesome! William sat in her lap the entire night. I dont know wanyone that is better with children than our very own Aunt B.