For Valentines Day this year we made a family trip to the South Carolina Aquarium. They had a special toddler program prepared for the day and the theme was
"you otter be my valentine.
" The otters are Aunt Theresa's absolute favorites so we all went for the day.
This was Asher's second time to the aquarium. Aunt Theresa and I took him a few weeks back and he had a blast. After he found out that we were going again, he asked us a thousand times a day "is it balentimes day yet!?" The funniest thing about our last trip was what he enjoyed the most....the divers inside the tanks! Not the albino alligator, not the sharks, or sea turtles, "girl in the tank."
He came home and Nicki asked what he saw at the aquarium, he said "mama, there was a girl in the tank with BIG feet and a hair brush" I was a little confused about the hair brush thing, but what he was talking about was the brush they use to clean the rocks. That kid is hilarious.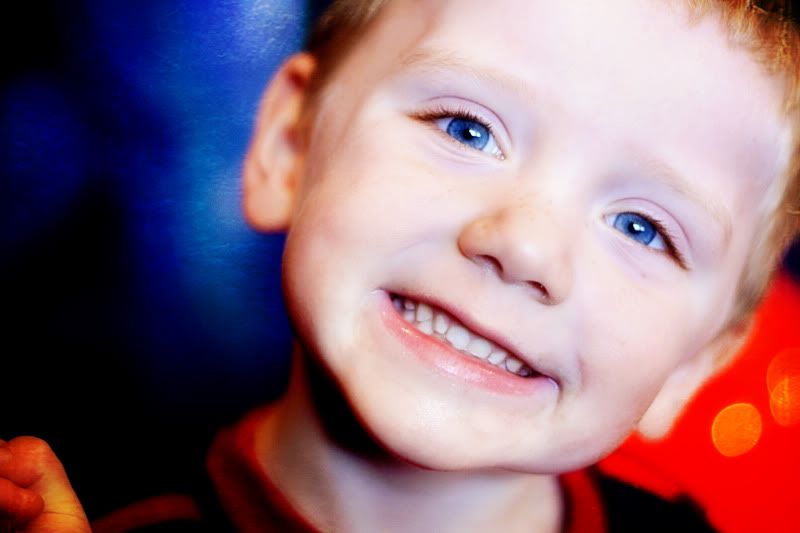 And on this Valentines Day trip he kept us laughing the whole time with his funny observations.
Here are few:


We were sitting to watch an exhibit about a bird. The instructor had the squirming bird sitting on her hand. Asher exclaims "that bird is fweeking out!'


Walking from tank to tank, Asher would say "don't frow me in there"


He also cannot resist telling perfect strangers EVERYTHING...while we were looking at shells I heard Asher talking to the guy feeding them, I knew it wasn't going to be a good story when the first words out of Ashers mouth was "lesterday...my daddy stealed a boat...." He told a long story beginning with those words, just to tell the guy that while he and his daddy were on the boat Asher fell in. We were in stitches, and poor Shea was standing right by him so I am sure he assumed right away that that was his daddy. We cleared it up though. I have heard the story from his parents and doesn't quite go that way, but it is funny that way a child interprets something like that.


Asher also gets alligators and sharks mixed up. So when he saw the sharks he asked where their feet are.
Here are some pictures from our v-day under the sea....

Asher was so much braver this time. But he still preferred touching everything with just the tip of his finger.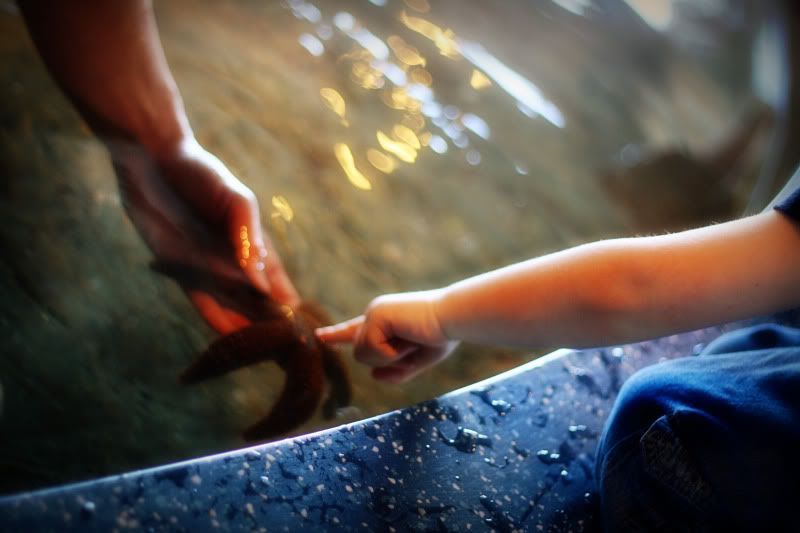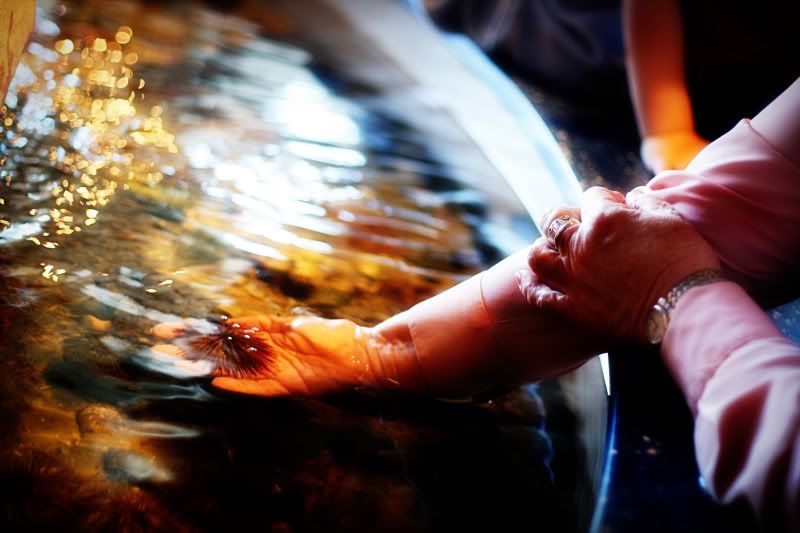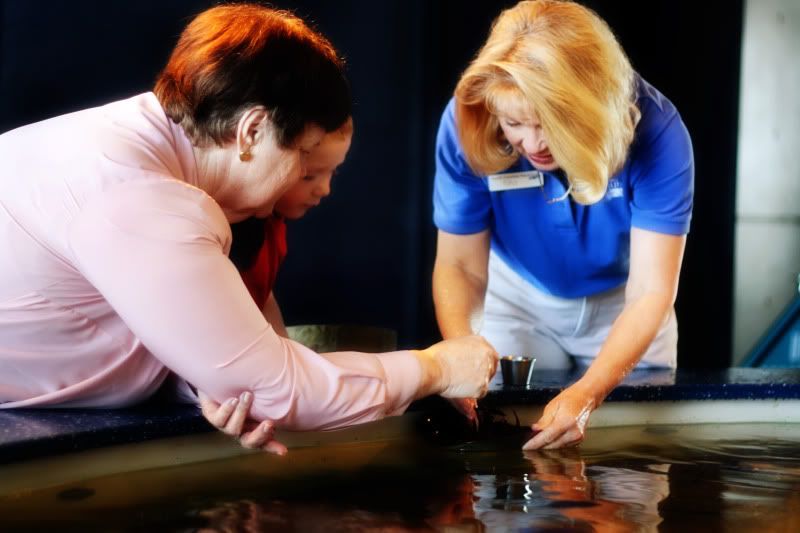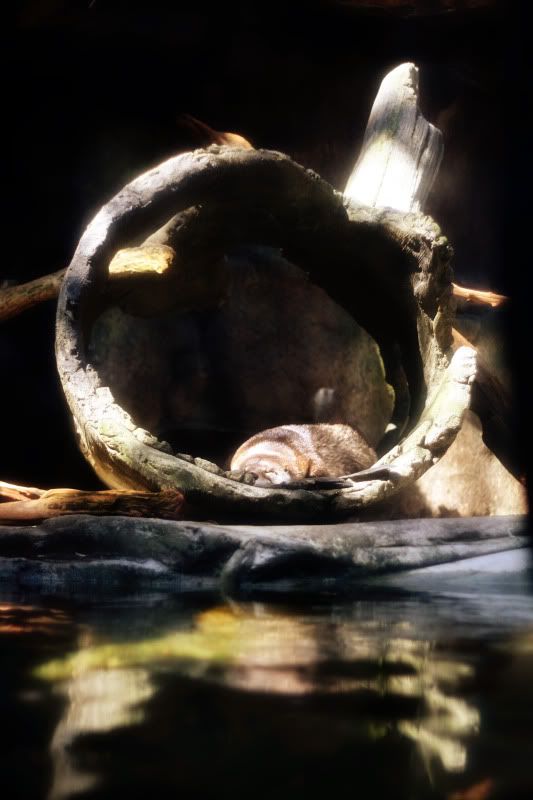 William and Myma in toddler cove.