I finally got some shots of William walking. Of course I had to get help from Asher. William adores him. He would walk up and down this hallway all day with Asher at the end of it.
Just a side note: these two LOVE to play in the hallway. I hear constant laughter coming from both of them when they are in the hallway?
They play really well together. He makes William laugh so much with his goofy faces and loud laugh.
Another place that love to play, right in front of the front door. I am starting to think that these are their favorite places because they are oddly enough we cant see them in these places.
Asher is really sweet to William (he calls him Willum) but he is having a hard time learning how to play with 2 babies. He is learning to share and to not take toys from them. But no matter what the toy is in their little hands it is the exact one that Asher wanted. It is really funny how that happens 100 times a day? So being the smart thing that he is (and he is SMART) he sneaks over and switches it out with another toy. Another lesson that I am sure all 3 year olds must learn is not to head butt the babies. Let's hope that lesson is sinking in!
But mostly he just loves his cousin "Willum." And he sure loves to show off for Gogo's camera.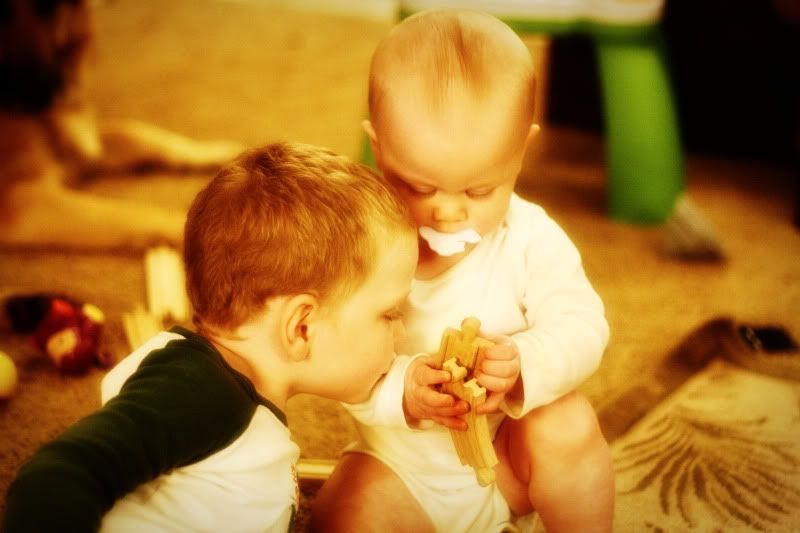 Let me go back to William walking for a second. This is the funniest thing to all of us. William as crawler and now as a toddling boy alway wants to be on the go with something in his mouth.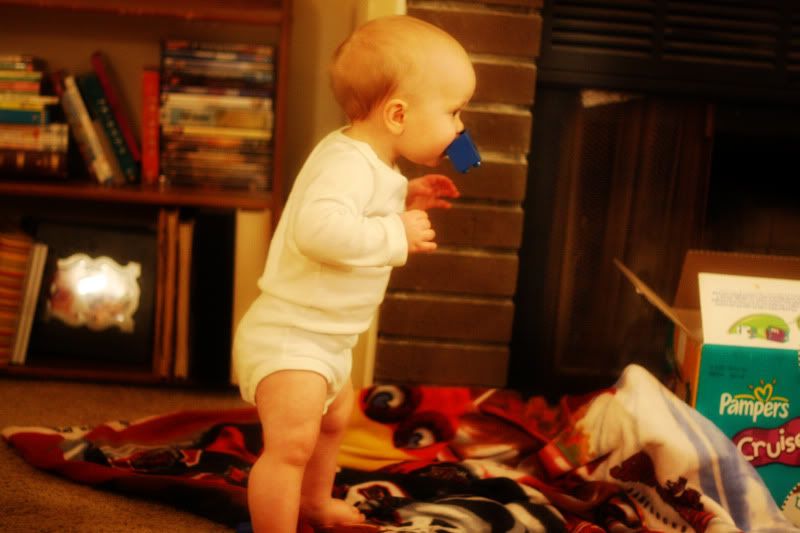 I wonder.....could this be the natural result of being raised as pack leader of his furry brothers?