I was looking through my folder of photos from the month of May. I came across this batch of photos from a day that didn't look out of the ordinary at all. Actually I barley remember even taking the photos.
The day was May 20th.
William's face is dirty (like I said, it really was a normal day).
He played on the back porch after breakfast.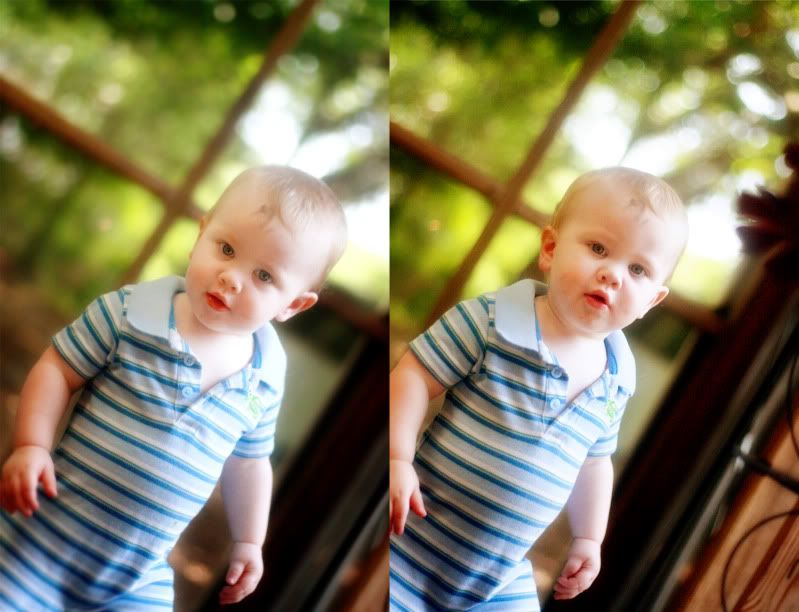 Then he came into the living room to play with his car for a little while.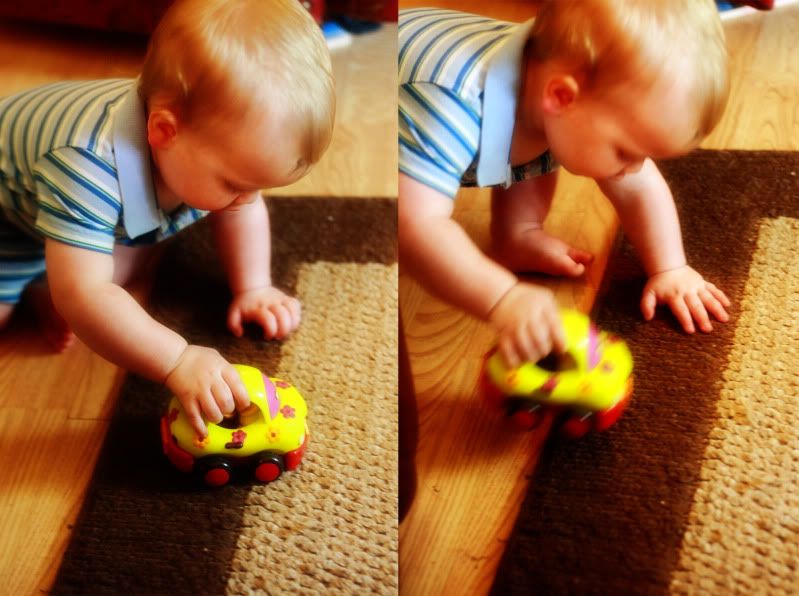 Then.....well, he stood on his head. I thought I was the only one standing on my head this early in the day.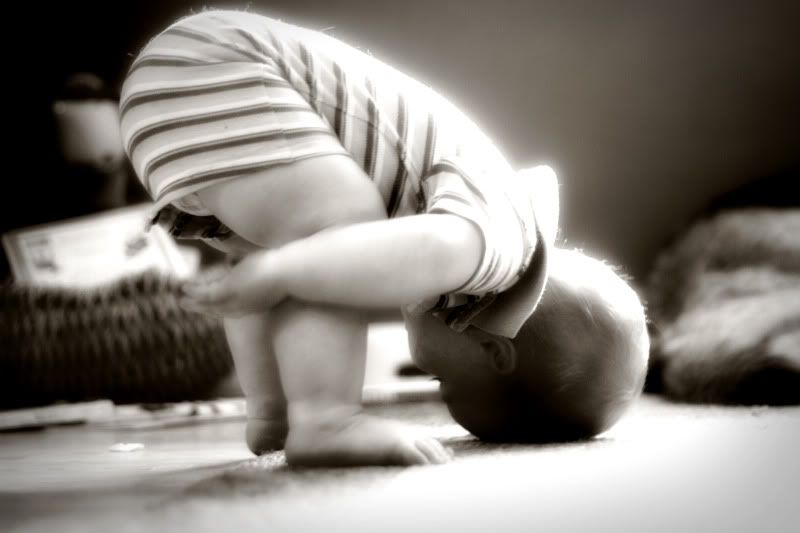 After nap he annoyed the dog for a little while.
He is wearing a different outfit at this point in the day. I am sure he must have dumped his lunch all over his clothes, or spit milk/juice all over himself hoping the dogs would lick it off of him as he giggled or ......well who knows?
After I tell him to leave the dog alone he does this.......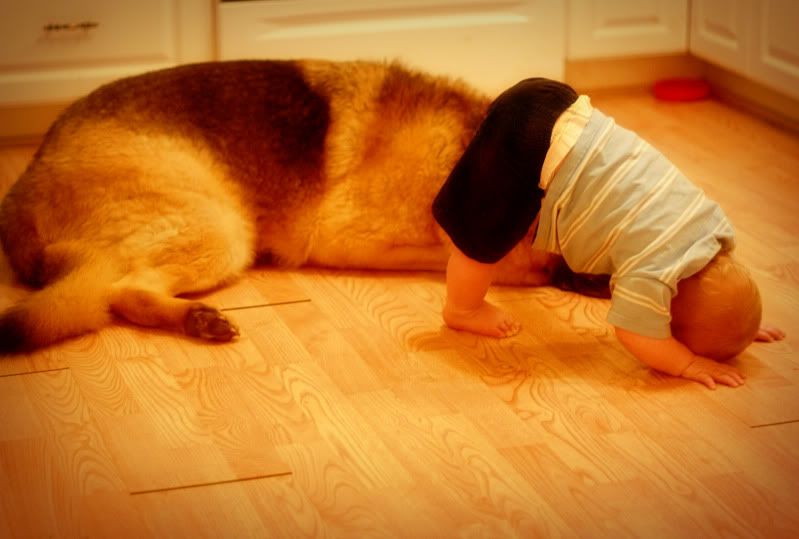 What in the world? You may ask. Here are my guesses.......
perhaps he is admiring Game from a different angle, or trying to stay out of trouble with his cuteness, or (and this is my guess) cleverly disobeying Mama.
Later, we played outside for a little while. And YET AGAIN he is in a different outfit. There is no telling???? It must have been a rough day!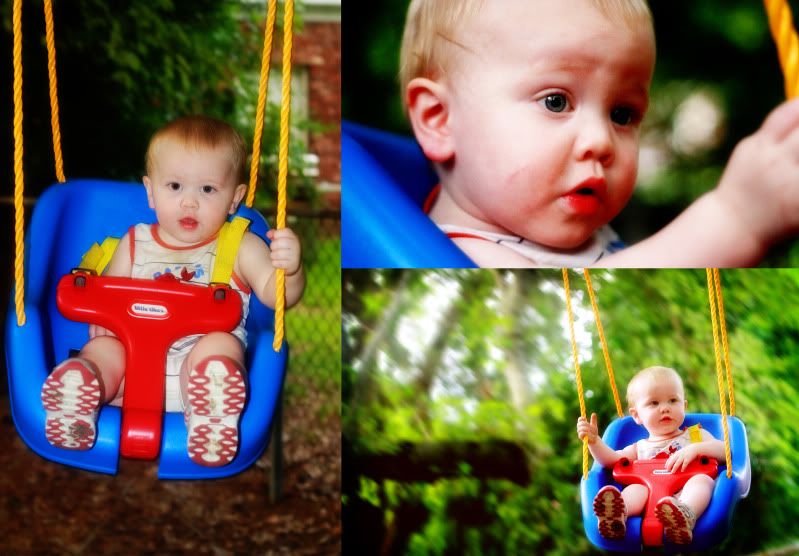 He loves to swing!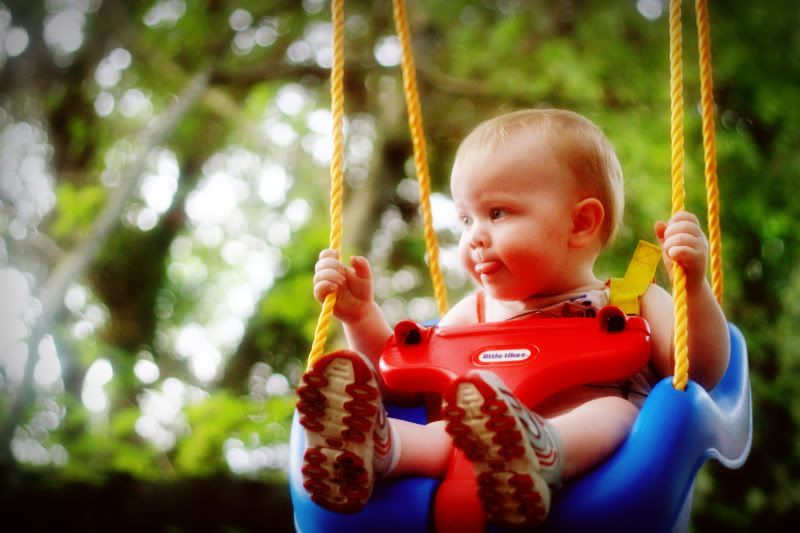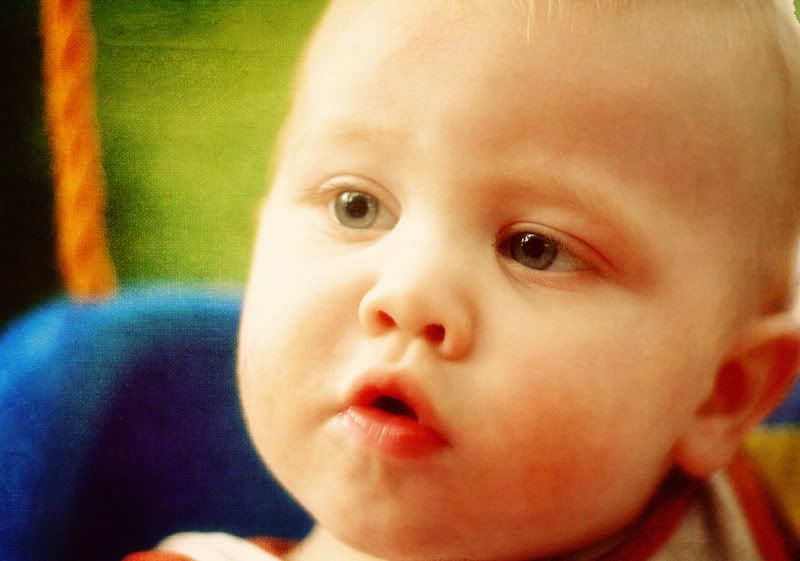 On this particular day, I took pitcures of some of my plants.
I love my shamrocks. They were an Easter gift from Aunt Theresa.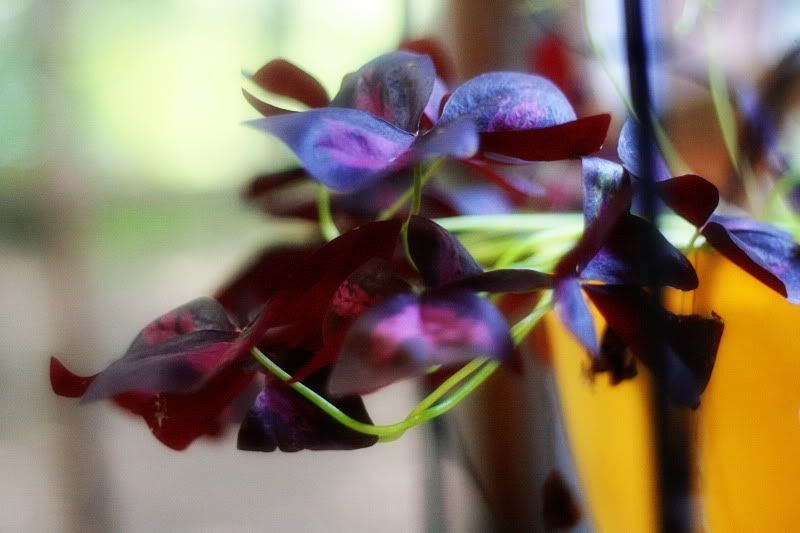 William! Stay out of the dog water!
Throwing the ball in the backyard.
I babysat Asher and Sid. The cousins playing in the kitchen after baths.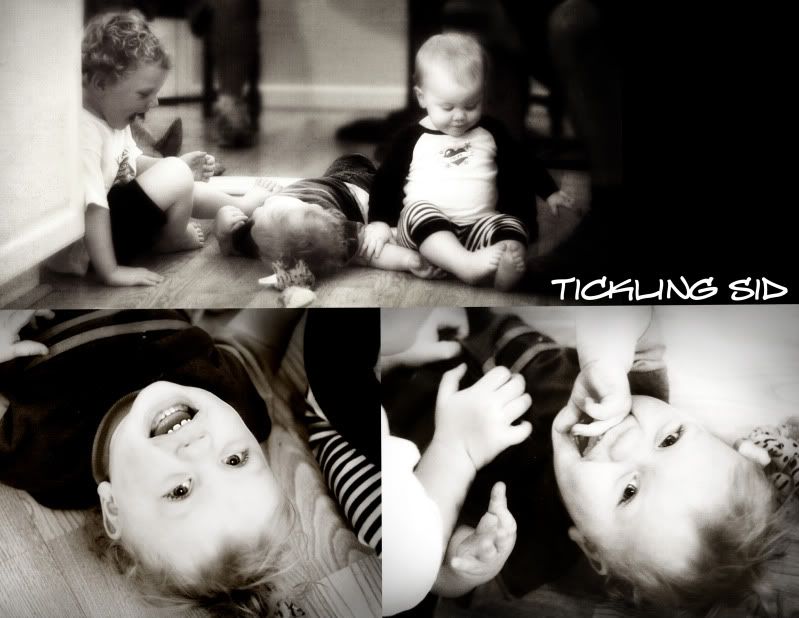 ....the day is almost over (sigh).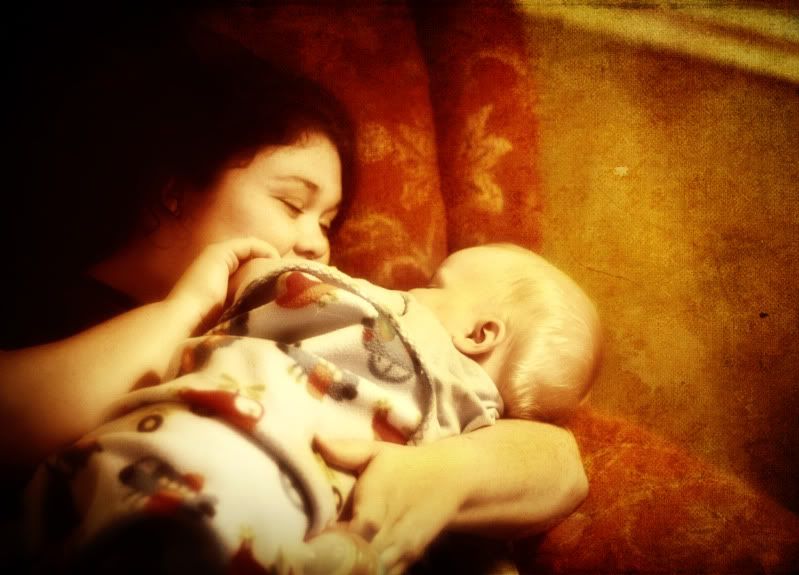 William, even though we both stood on our heads a couple of times on this day, and even though you went through THREE sets of clothes (for reasons stated earlier), and even though you would not leave the dog alone (at all), and even though I was rocking you in that chair as you were squirming and resisted the onset of
sleep....(sigh), and even though I am sure that I fell into bed exhausted, wornout, and drained. William my love, moments like these with you make doing it all over again the next day oh so sweet. Even as I lay in bed (not resisting the onset of sleep) I know that I still couldnt wait to walk into your room the next morning to hear the babble that you came up with as you slept, to see that big grin as I walked through that door only to do it all over again.