Have I mentioned that I LOVE living 5 minutes from the beach?! Well....I DO!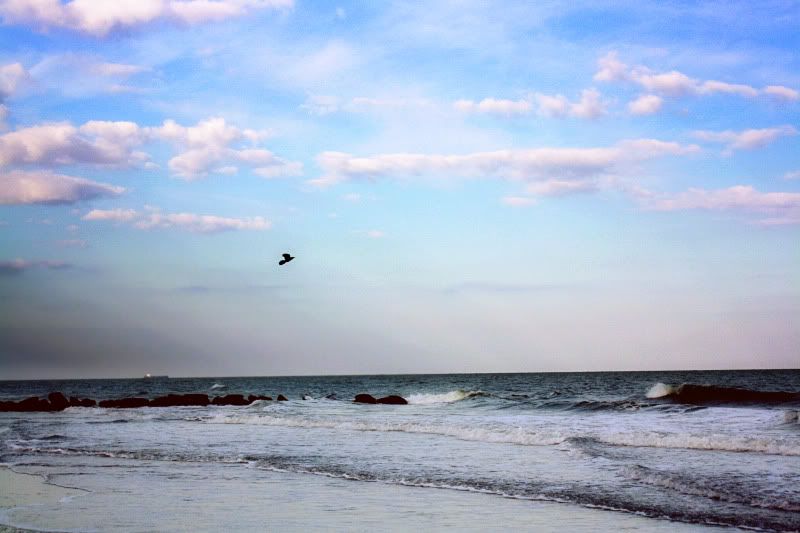 We made a family trip to the beach with Nicki and the boys. There were 3 adults, 3 kids, and 2 dogs!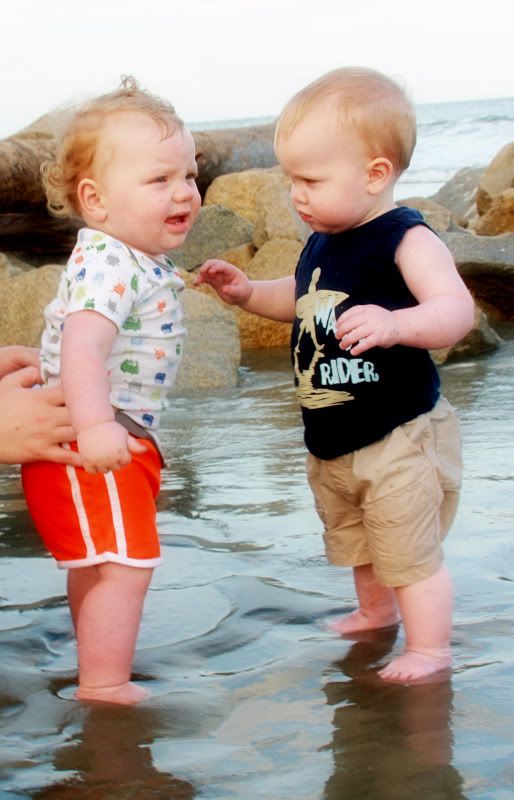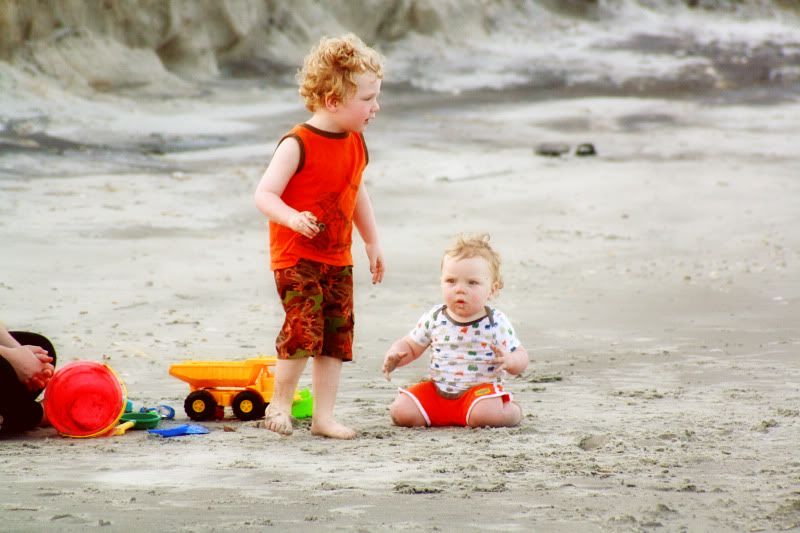 I think this is William's third time this year at the beach. He has warmed up more and more each visit. This time he was ready to walk right into the ocean. He loves water and has no fear of it either.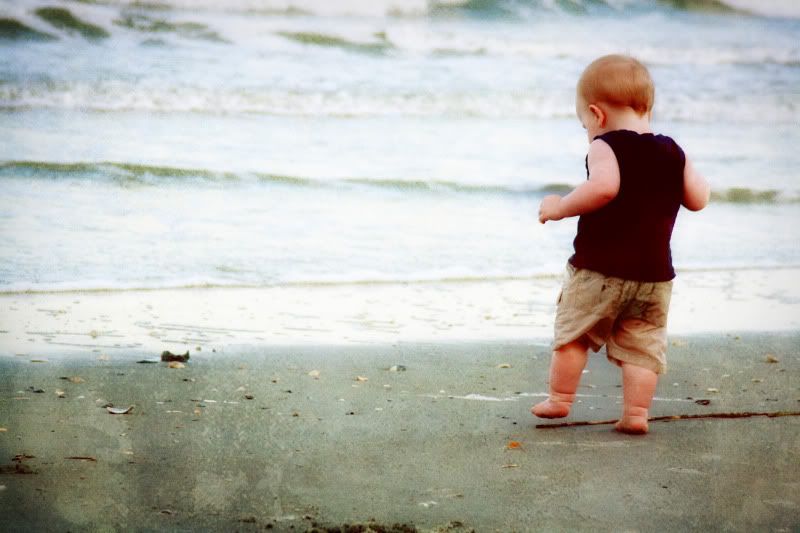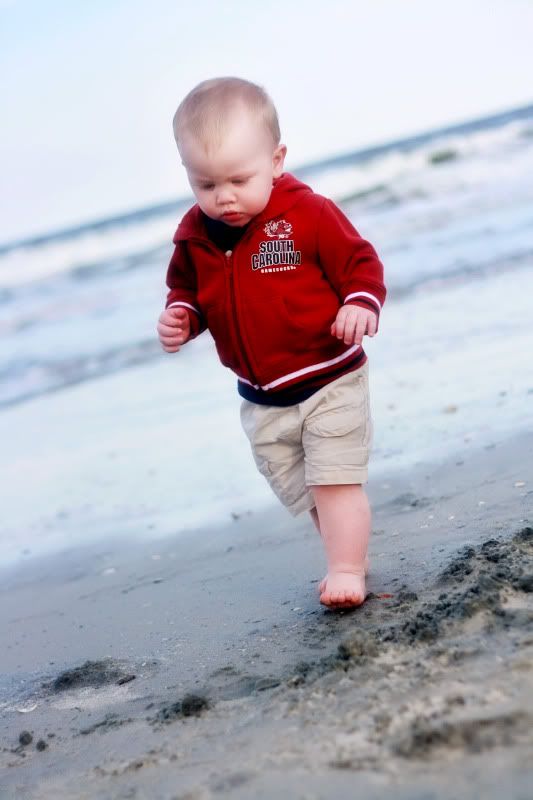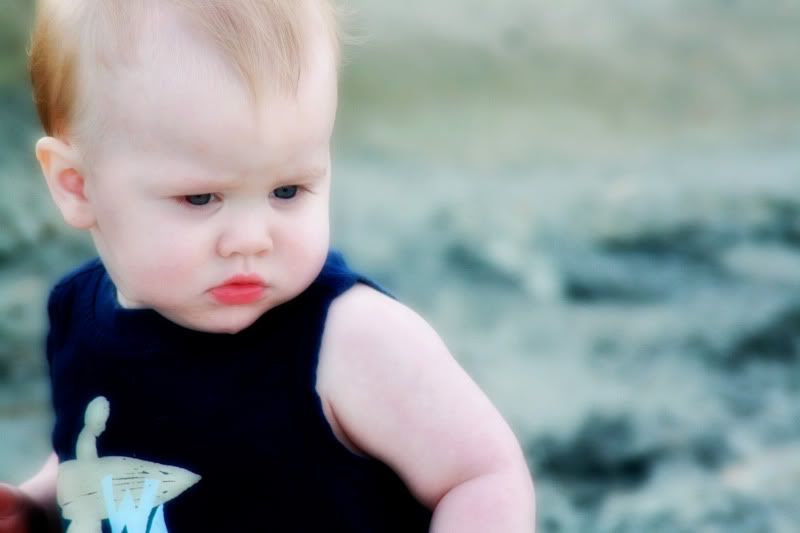 can you tell that Sid had a great time?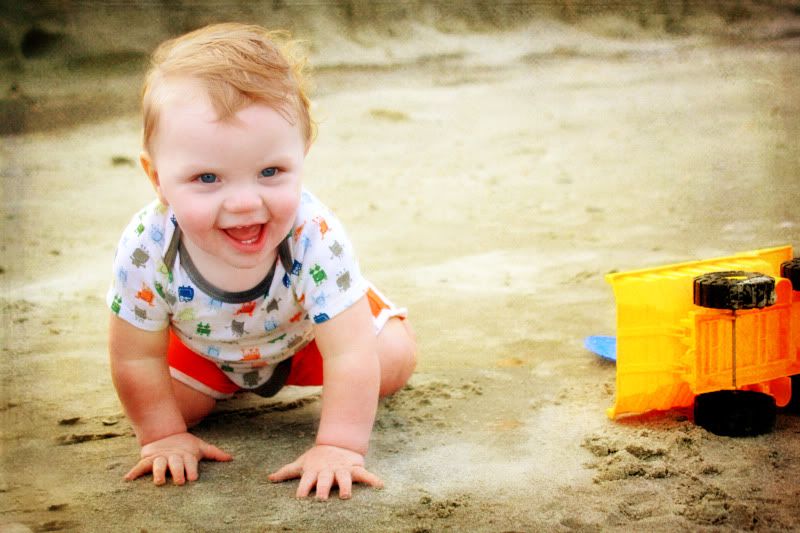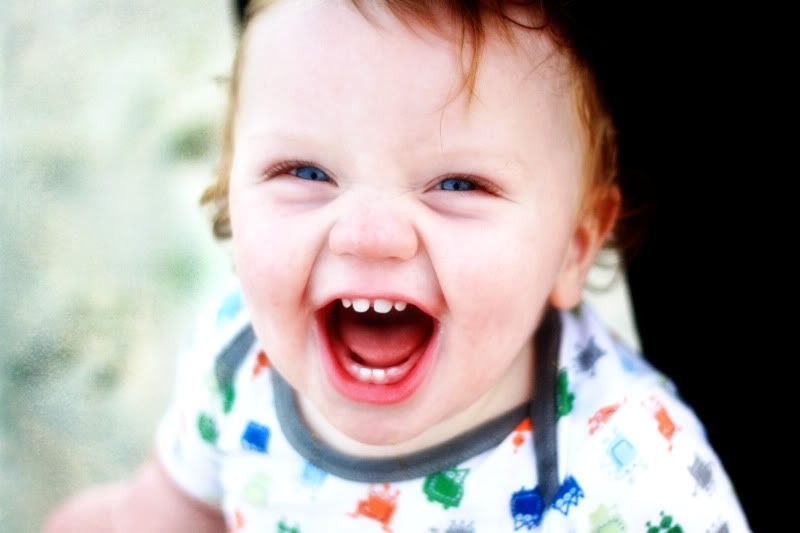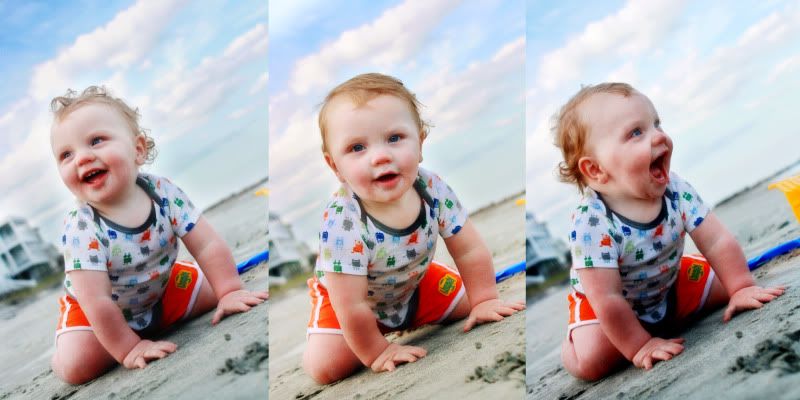 This is him looking at the water. What must that look like to 1 year old.....pure wonder.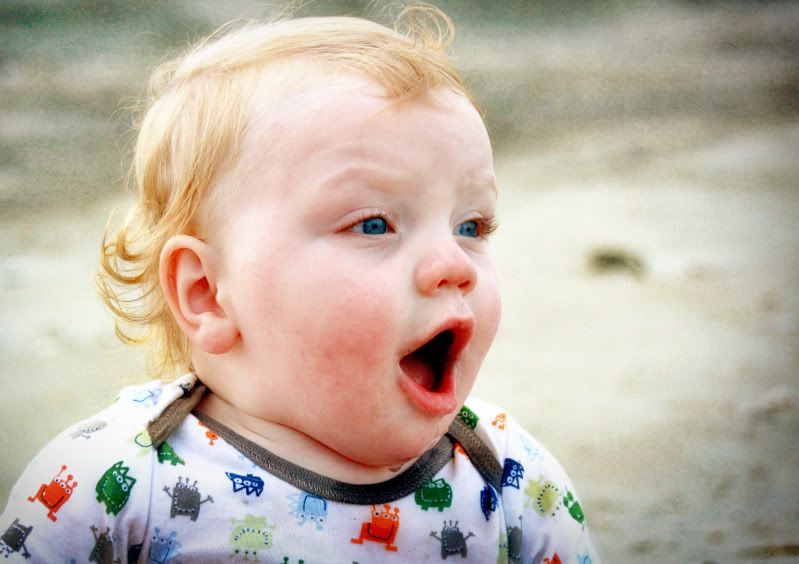 My sunshine boy.....
Asher is not really interested in the water yet. He is a little afraid...but dont tell him I told you that.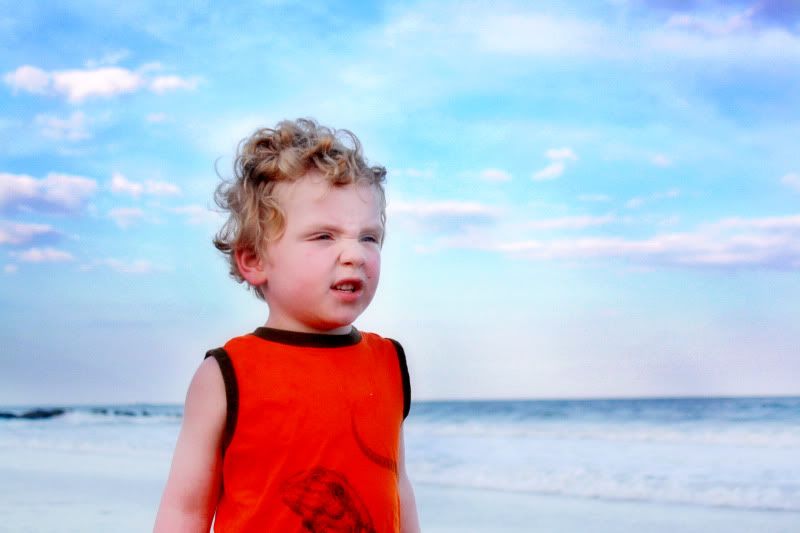 Of course I couldnt leave out my other boys.....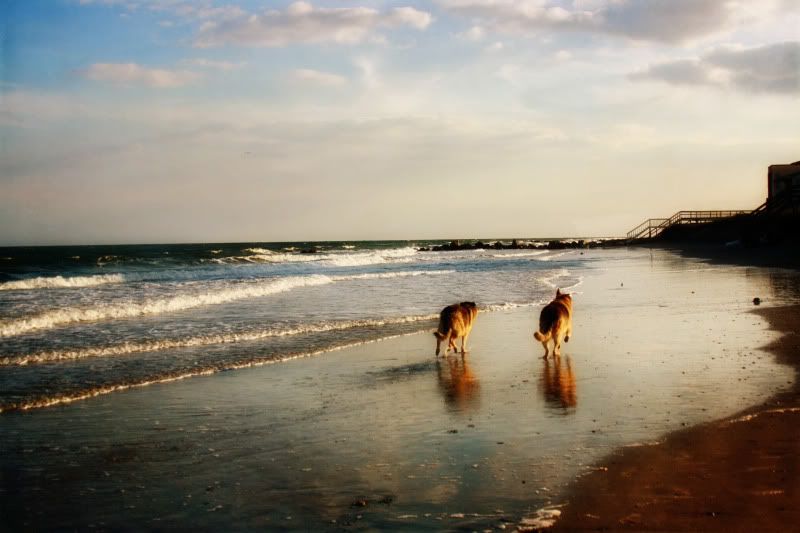 Asher wanted to sit on the rocks, but Game had to be there to protect him. He whined and climbed just to get near Asher.
I really hate that I didnt get a photo of all three of the kids together. But, there will be opportunities for that shot I am sure.