On Sunday I took William and Asher to James Island County Park. They had a blast! I was surprised to see the splash zone open. I didn't think it would be open so I didn't put swim trunks on the boys. They played on the playground for a little while and had a lot of fun. But as I watched all the kids playing in the slash zone I just couldn't resist letting them get in in their shorts.
William was very cautious about the water. He played on the side most of the time, stomping in puddles.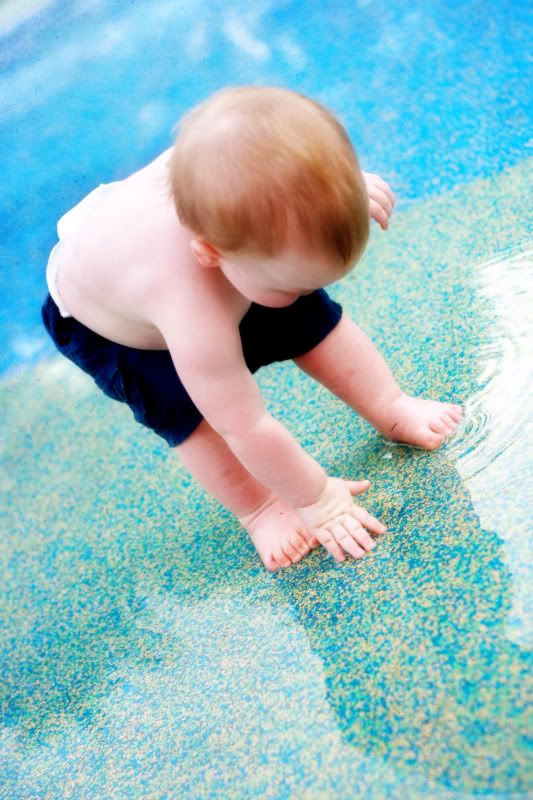 He was curious about the water shooting out. As he watched from the side he would reach out his little hand towards the water and say "oooooooooo."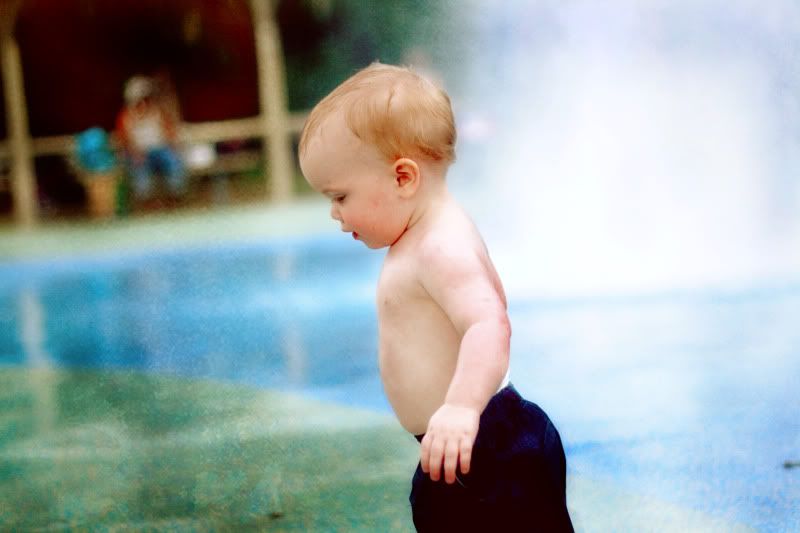 Asher had a BLAST!! Of course we had a BIG talk about peeing in the water. I was not going to risk what happened at Sid's birthday party happening again. He is a very smart and obedient child and very much wants to please his Aunt Gogo. He was really good.
He screamed and laughed the entire time.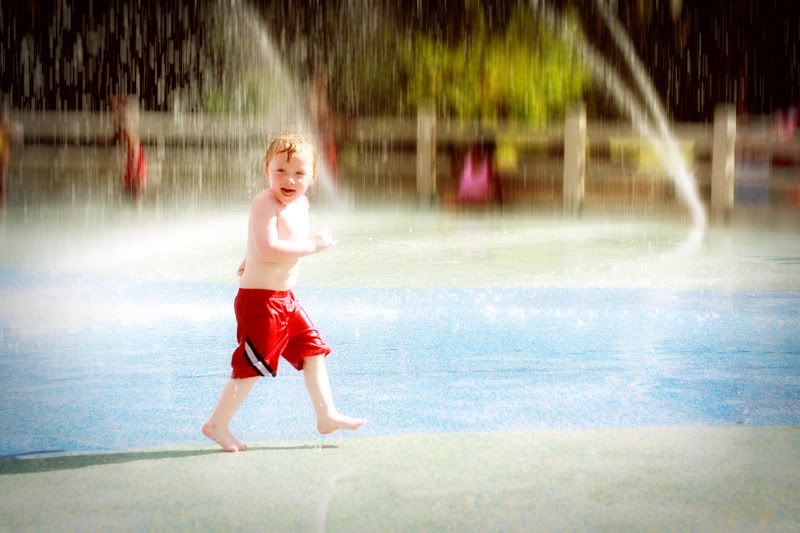 He meets no stranger. He made lots of "fwends" that day.
and he played his little heart out.
I love this boy!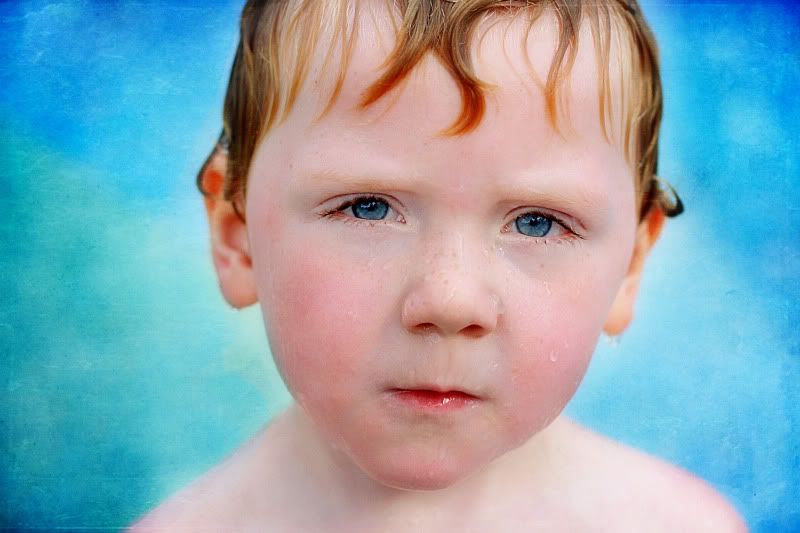 Dont let be fooled by the intensity in William's face. He had a great time too!
Even after all of the water fun Asher still wanted to play on the playground some more.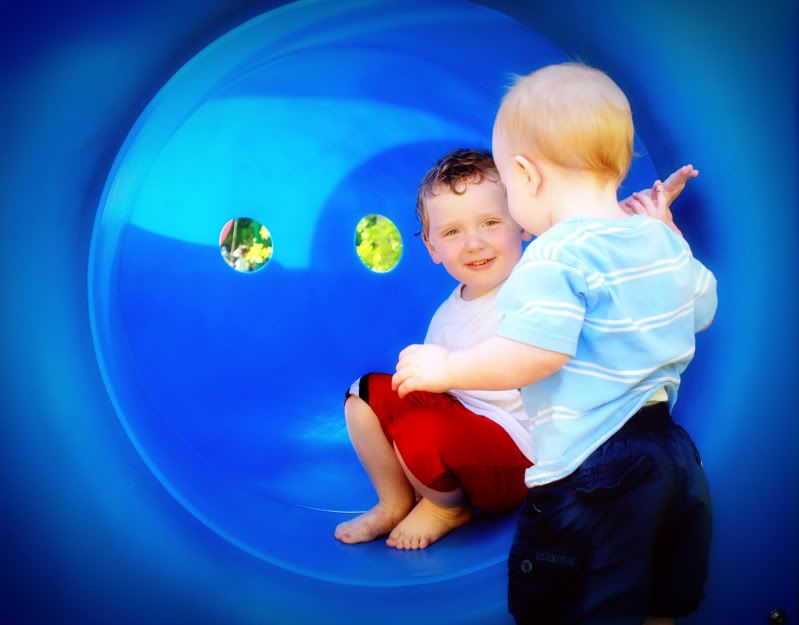 They both had a ball swinging.......
oops! That is an "intense" face......this is more like it.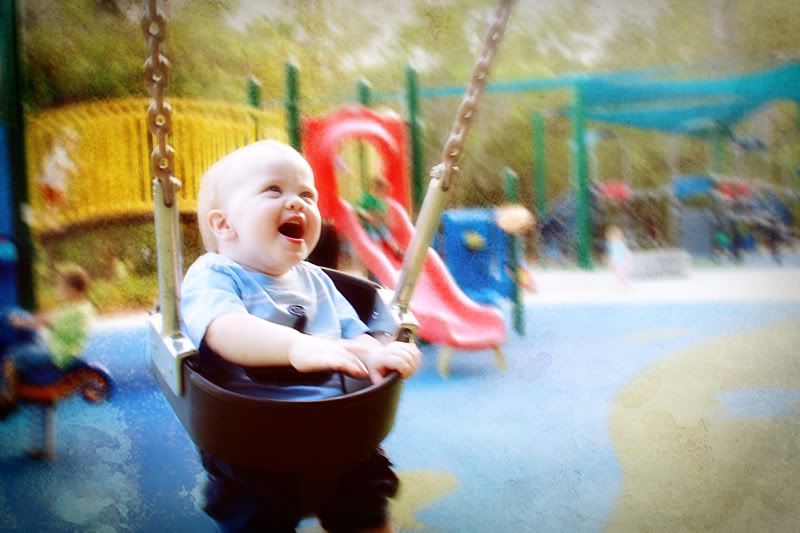 Asher.....he enjoys everything in life.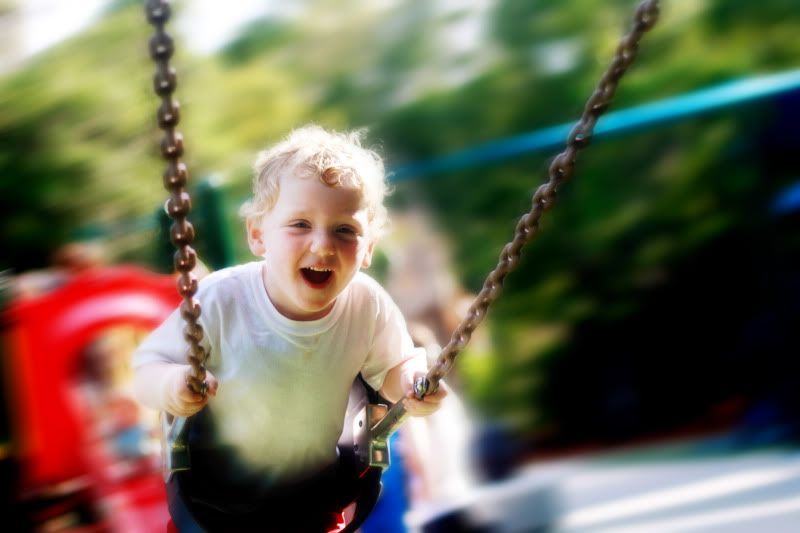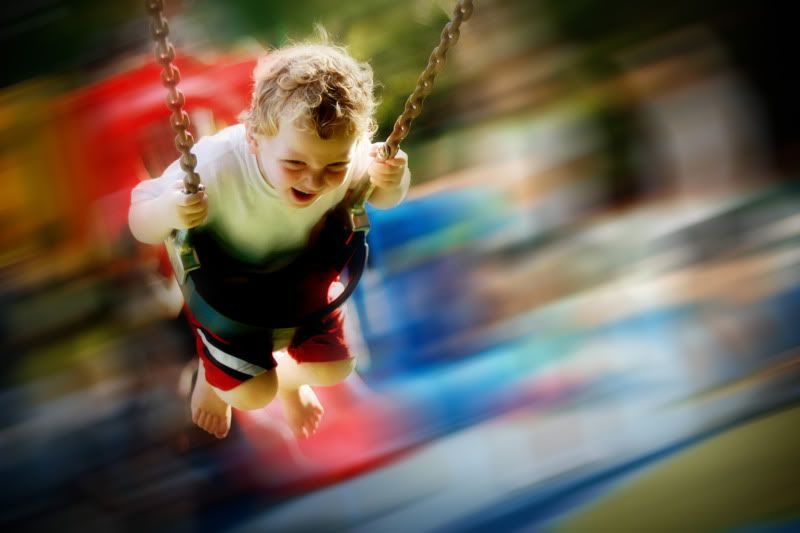 Dont tell me that that child is not tired! He was so upset when it was time to leave.