Yes, though we can go on and on about how good of baby William was and even now as a toddler he is laid back, and (somewhat) calm. But! (and that is a BIG BUT) he is into EVERYTHING!
A couple nights ago as I was on the computer I realized that I had not heard anything from him for few minutes....so my first thought was "what is he into!?"
I came a around the corner into the living room and spotted this.......
William was emptying a box of tissue. He also had a cord that he found as we were unpacking.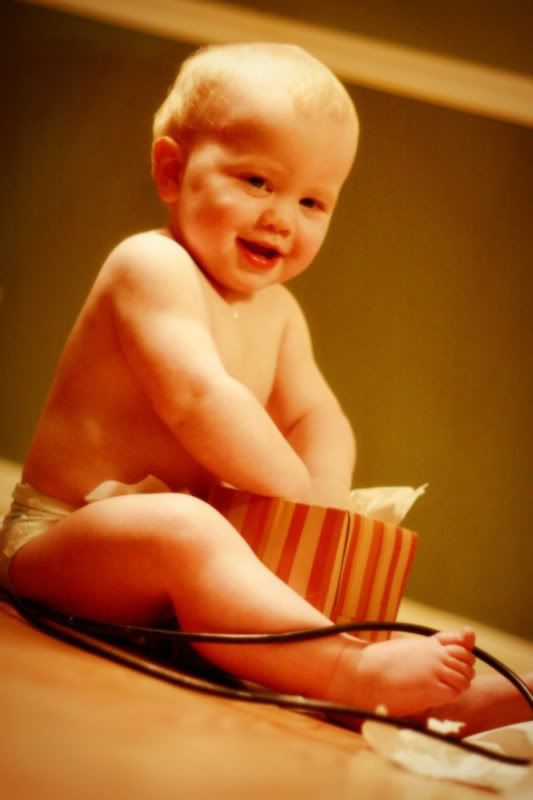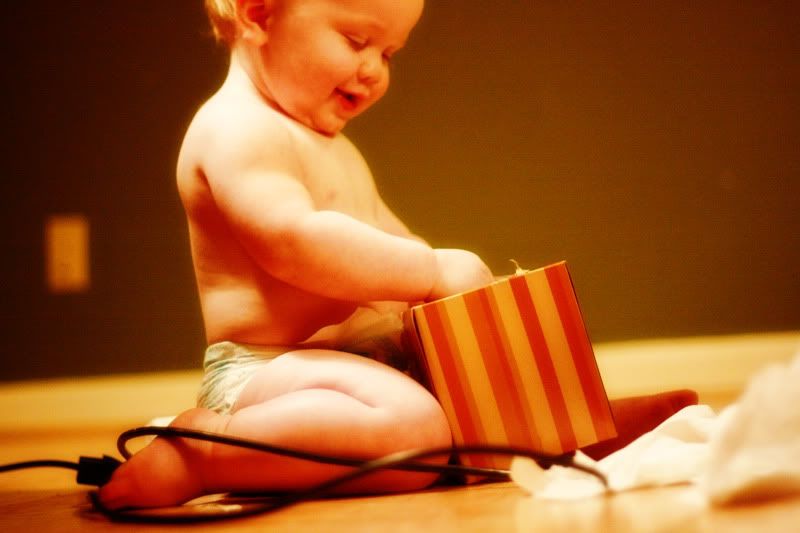 Of course he HAD to eat the tissue.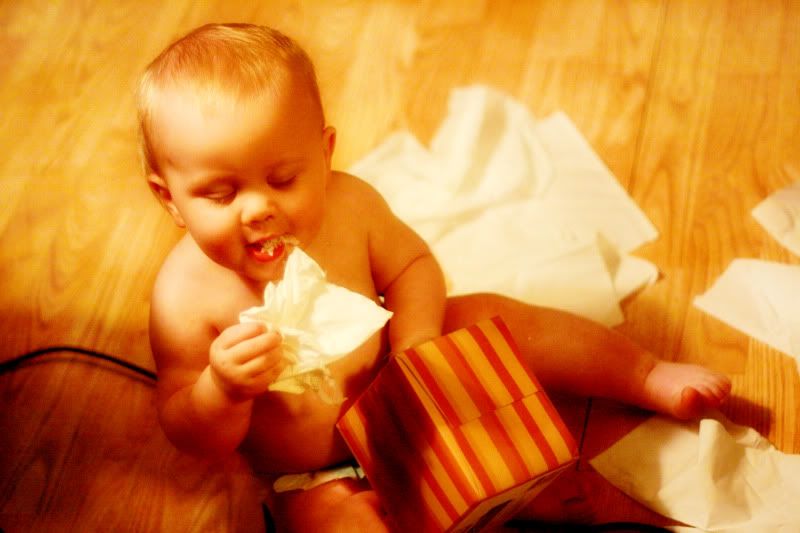 What am I going to do with this boy?