A few days ago Nicki sent me a text that said "guess where I am." I had some pretty scary thoughts at first, then she followed the text with one that said " I am in the ER with Sid. THe poor thing fell down the front steps of his house. Poor guy, first a broken leg and now a scraped up face.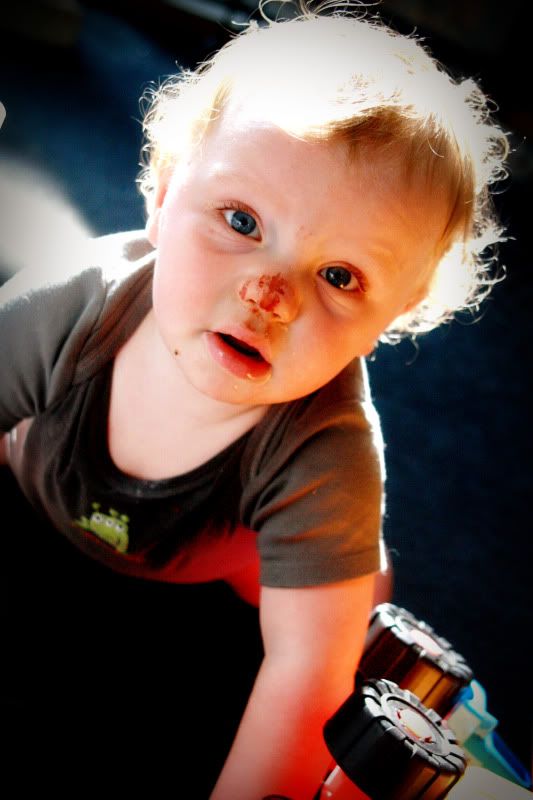 He is still a cutie!
We were grateful that he did just get scraped up. They thought he might have broken his nose at first.
I am not really into the posed cheesy look in photos, but I had to include these. Asher can not stand to not be the subject of lens. That is the cheesiest smile I have ever seen.
That is a little better.