One of the best features of the new house is the screened in back porch. It is a wonderful place to sit and enjoy the outdoors while William plays with toys and the dogs run around the yard. On nice cool days I let William play on the porch while I work in the kitchen or on the computer where I can see him.
On this day he was just walking around the porch babbling and talking to himself. I grabbed the camera hoping to get some candid shots of him, but he spotted me.
I thought his reaction of pure joy was so cute. He squealed with delight and let out a big chuckle when he saw me admiring his cuteness.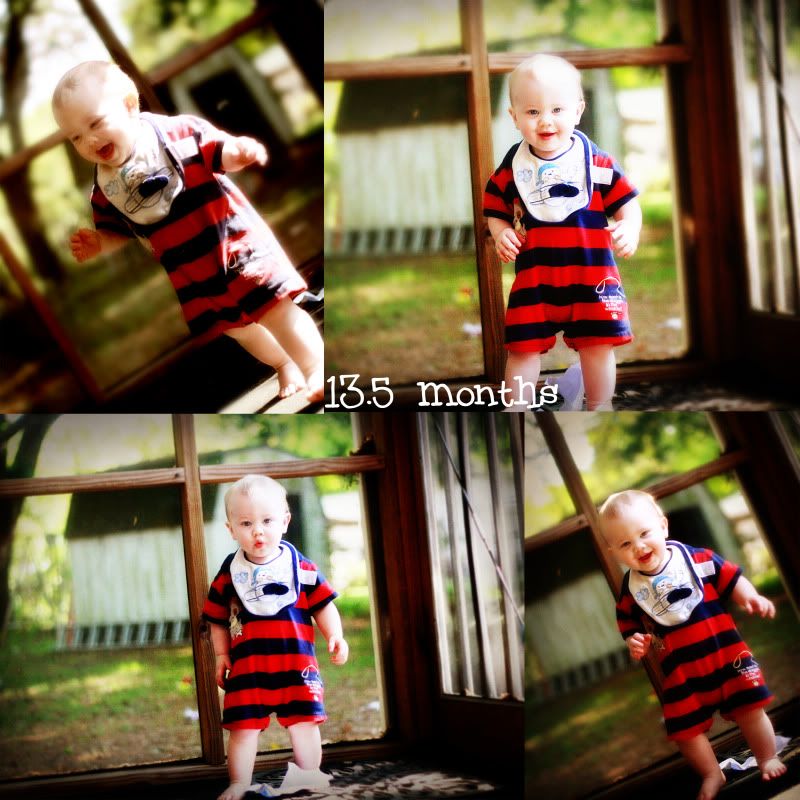 I think he knows how cute he is.