I have been wanting to post photos of the new house for weeks now. We have been here 3 weeks so far, but that is not happening at all the way I thought it would. Things take much more time when there is a toddler involved....and that is an UNDERSTATEMENT! Before we moved in though, I did paint and set William's room up. I stuck with the airplane theme but I tried to make it a "big boy" one. It is a really pretty blue. Not too baby-ish, but still soft and calming.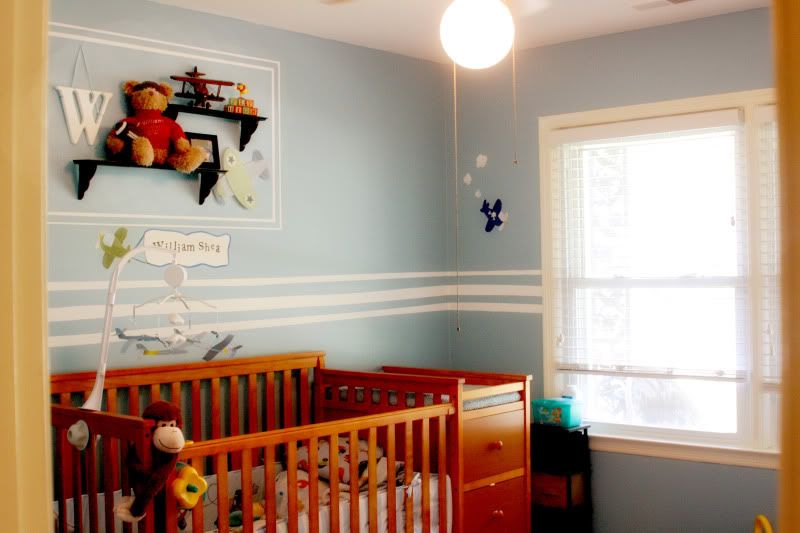 My sister came over and helped me a lot. She is a great artist. She did all of the airplanes on the walls.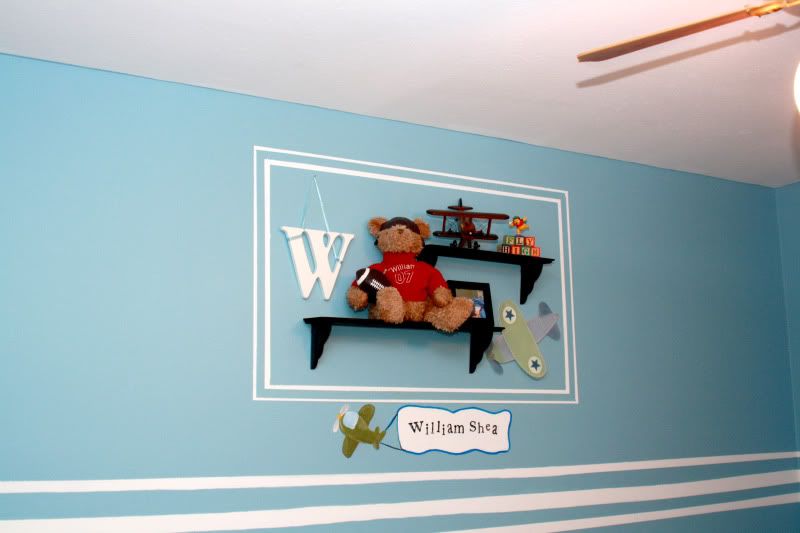 This is a little reading area. I think that is one of my favorite things. William of course LOVES taking the books off the shelf everyday. But we get some great snuggle time in the rocking chair with books too.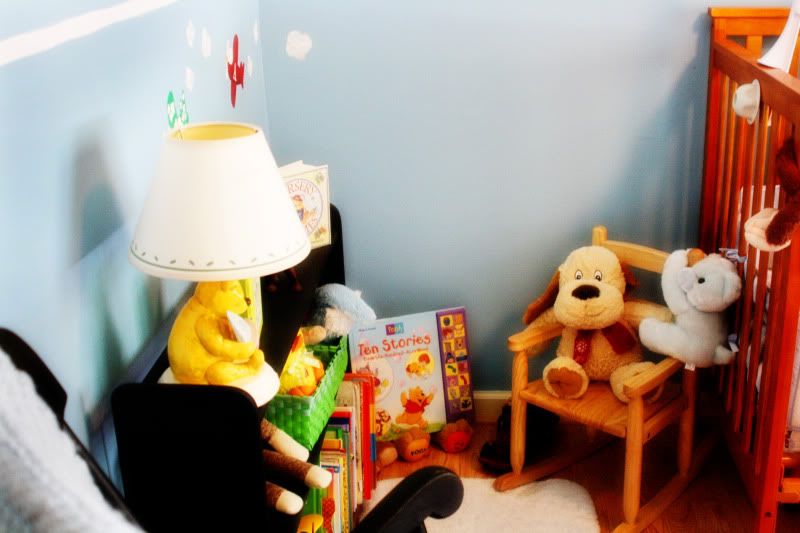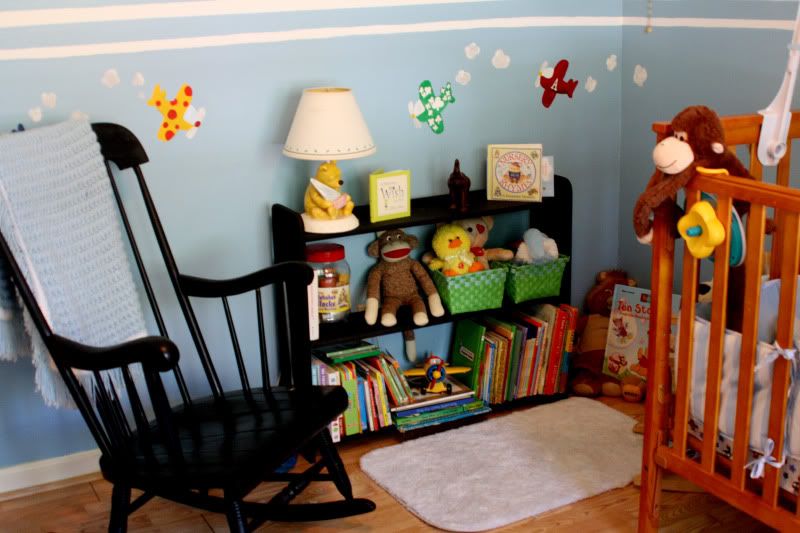 I wanted to make an accent area on the wall above his bed that would be a focal point as you walk in.
The big W and the green airplane are both from his nursery before. I think they are so special. The photo is one of the first ones taken of him when he was born. It is my favorite photo from that day.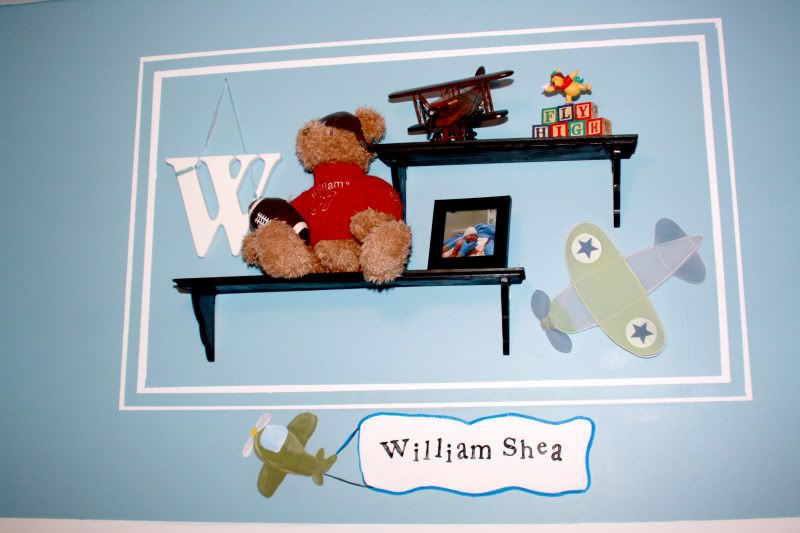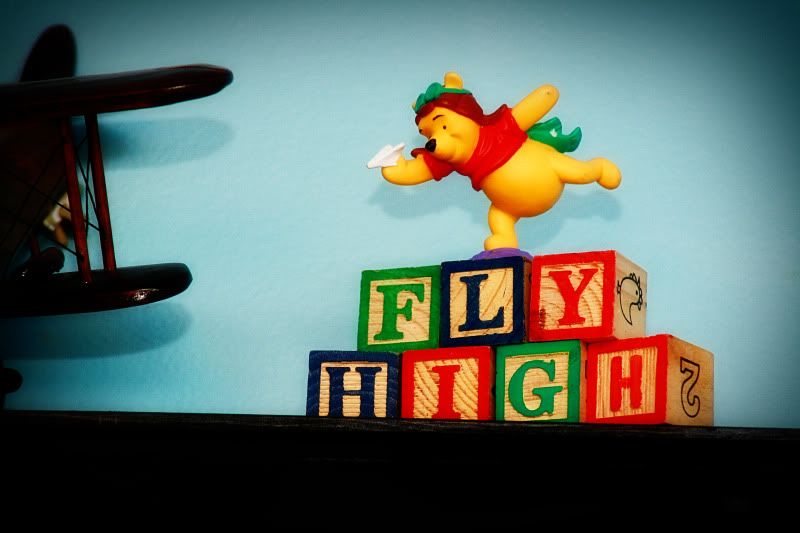 Nicki and also wanted to incorporate Gamecock stuff in the room too. I knew that would make his Daddy very happy. Above the train table are frames newspaper clippings about the Gamecocks from the year that William was born. It was the best year ever for the Gamecocks...so of course we give all the credit for that little fact to William's birth.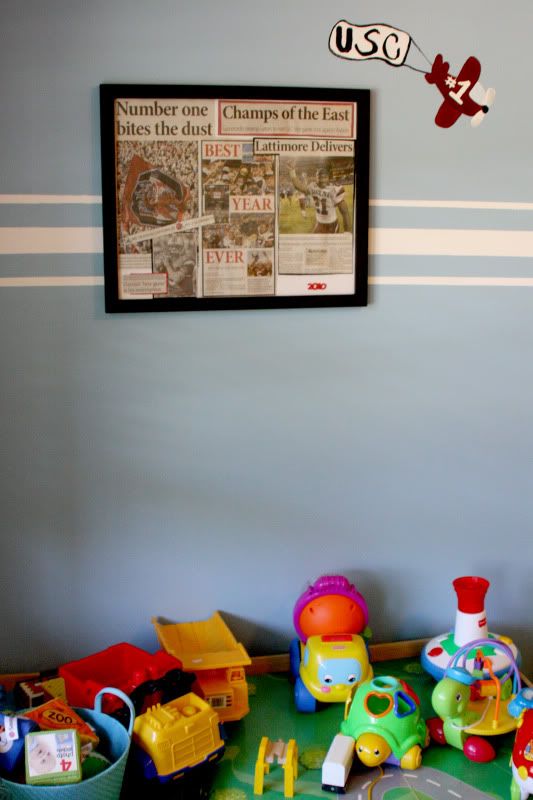 This is a little play area for him.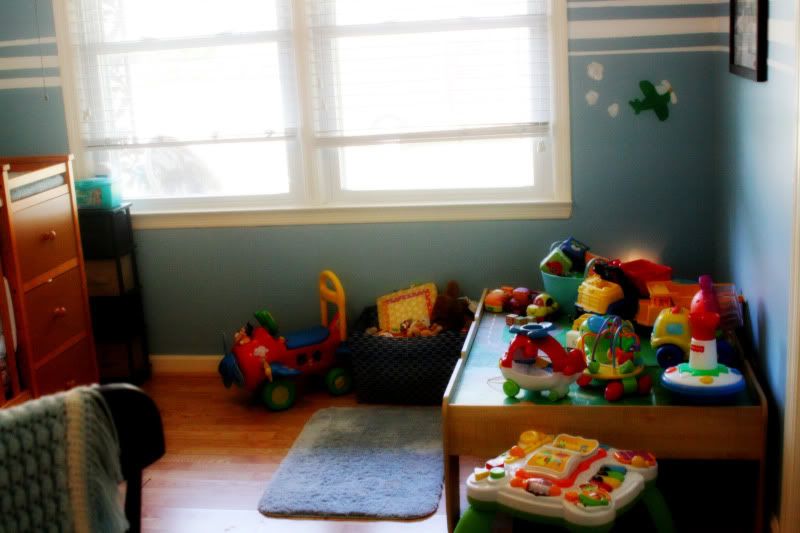 The most clever idea was what we did on the door. Being that the theme is airplanes and we are Gamecock fans......this is what we did. How smart are we!?
I promise there will be more photos coming soon. Life has been very hectic latley.
But this room was so much fun to invision and create.