Here are a couple of things that I think are so cute about William.
One of them is the way he gets around. It is so funny. Though, yesterday he did start getting on his hands and knees for a few seconds. When he attempts crawling he uses his knees and head. He gets up on his knees and pulls himself with his head. It is so funny. This photo is also a little proof that he does actually have hair. He looks bald in all of his photos.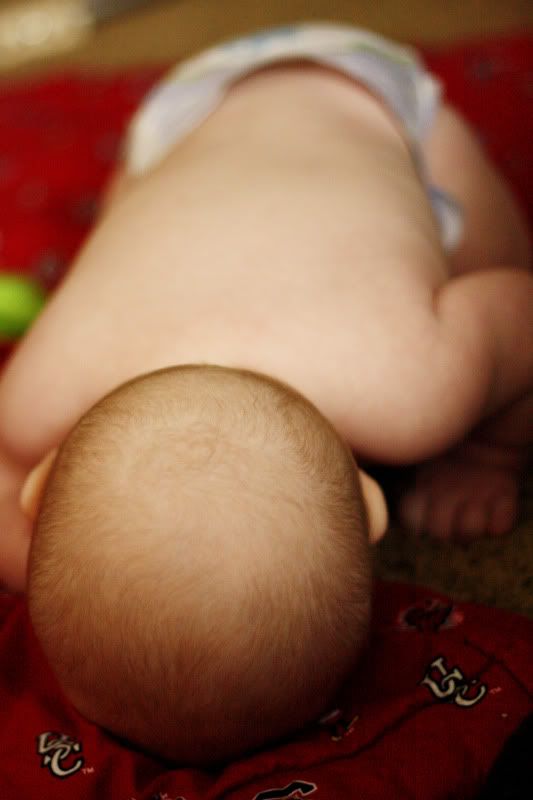 The other thing is the way he sucks his thumb. He just started it a couple weeks ago. I think it mostly related to teething. He refuses a pacifier. I cant really describe it..here are some pictures.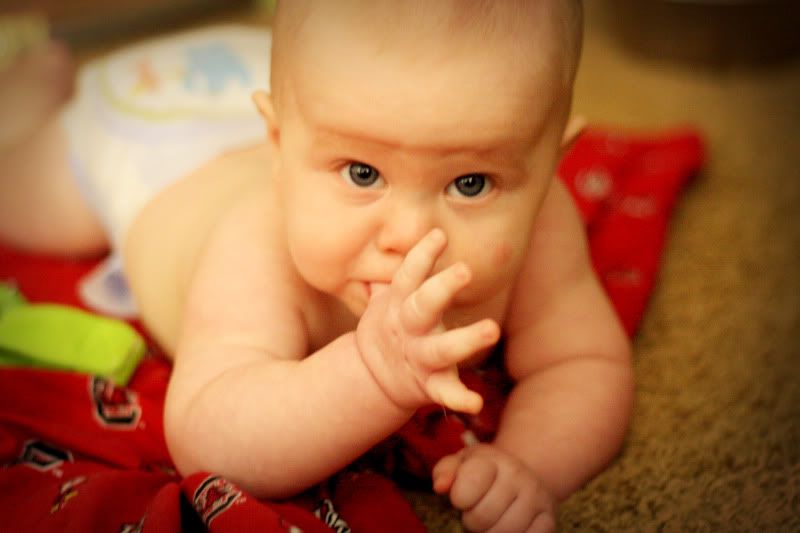 Here is the photo of the day. I just love that little sweet face of his.