I have been trying to think of ways to spruce my portraits. Especially the ones of children and babies. So I went to some thrift stores in search of some baskets and child seats. I actually got a lot of great stuff that I am excited about incorporating into my shoots. One of the finds was this antique baby cradle. I had a newborn shoot coming up so I thought that would be great for it. When I got home I just had to try out the new props on my favorite subject/guinea pig. He really wasn't in the photo mood, but I am his mama and he has no choice. Just kidding! He's a good sport though.
Here are some of him in the cradle.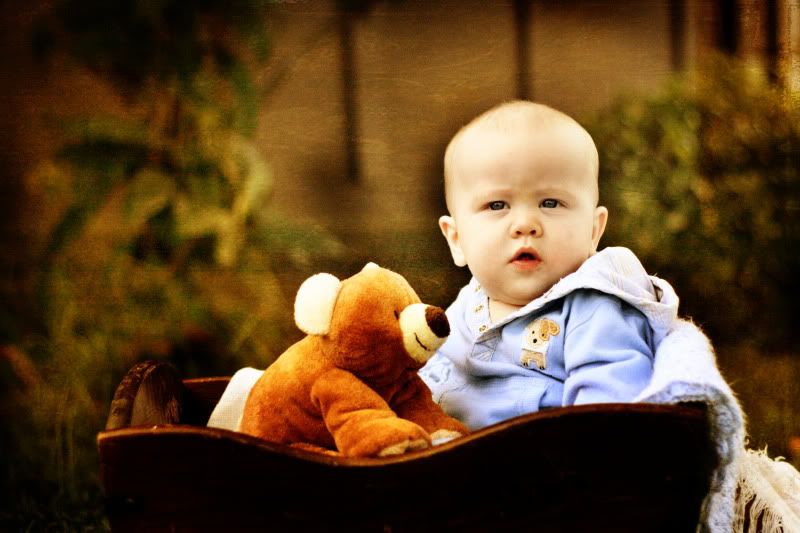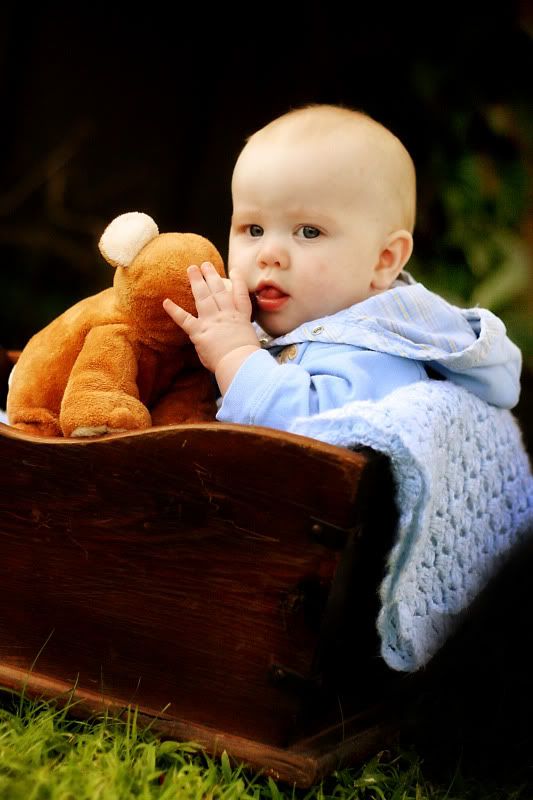 This one was one of my favorites, (the one above is also one of my favs). But the one below is the photo of the day. I just love the sweetness of it.